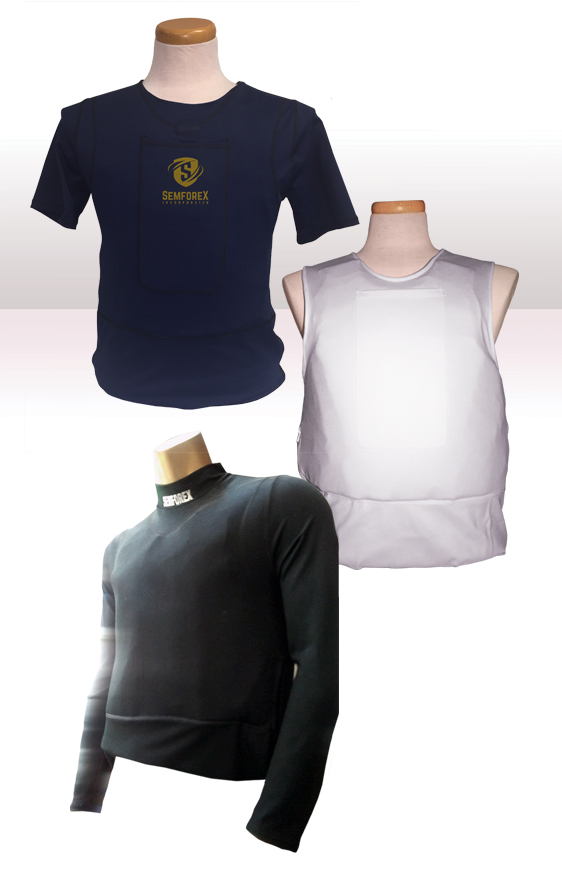 "We Want This Now!" This is the most frequent response when our product is introduced to law enforcement.
The Semforex Carrier® is –
Tapered, not boxy;
Concealed, but smart-looking;
Answers the issues of uncomfortability in wearing body armor;
Moves easily but firmly with the body;
More pliable than most of the carriers worn today
More compatible with the body armor—without compromising safety and security.
The Semforex Carrier® is available in a variety of sizes and colors. The product is made with fabrics suitable for winter (thermal) and summer weather. Patent Pending.
Ballistic & Stab-Resistant Packets
NIJ Certified—Level II & Level III
Semforex Alfa Elite AX IIIA MC
Semforex Alfa Elite AX II MC
Semforex Security SP+2LE MC
Semforex Cobra GNX IIIA MC
Semforex Cobra GNX II MC
Semforex Standard CI IIA-2MC
Semforex Standard CII-3 MC
Semforex Alfa Elite AX IIIAF MX4
Semforex Alfa Elite AX IIF MX
Semforex Security SP+2LEF MX4
MC: Male MX4: Female
Delivery and Shipping Policy: 3 weeks ARO